At the absolute peak of the racing helmet world is the AGV Pista GP R. Let´s figure out why that is.
Pista GP R Review
The successor of the legendary Pista GP is the AGV Pista GP R. This is a full-face helmet designed for the track, by track riders. This helmet has some serious pedigree and is worn by Valentino Rossi. With this helmet you show that you only settle for the best, the cream of the crop under the Racing helmets! There were not any significant changes between the Pista GP and the GP R but the changes tended to focus upon improving the overall quality. The Pista GP was already an amazing helmet, so there weren't too many changes needed. So I will stress that this is a racing focused helmet and has been designed as such. Do not expect the comfort, ease and noise isolation of a touring helmet here but remember that this helmet will get you safely and comfortably around a track at near Rossi speeds. Now, let's start with the shell.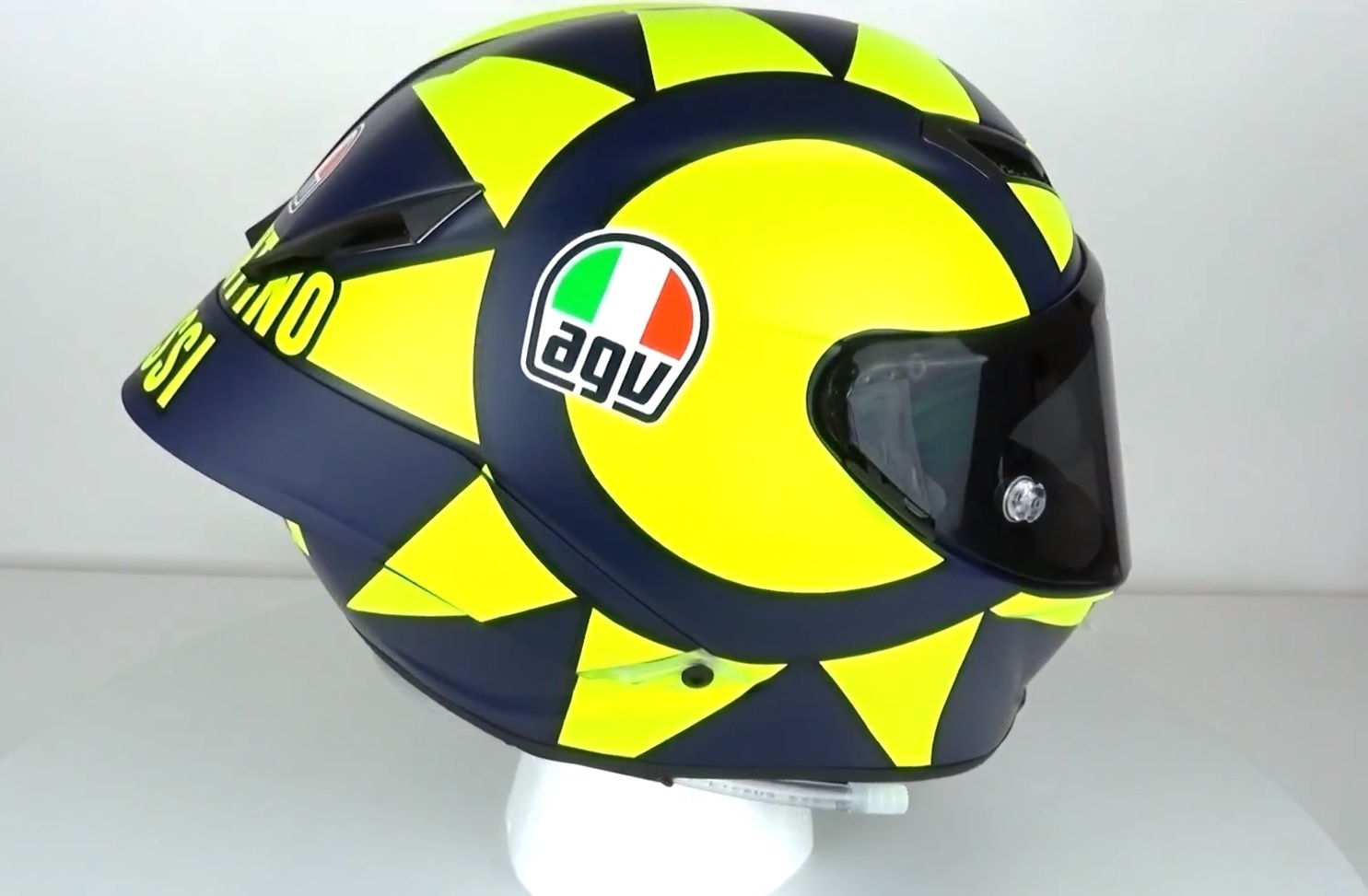 Shell
First of all, the shell is completely made out of a carbon fibre composite. Carbon fibre is of course, extremely tough and light which makes it perfectly suited for the track and represents the best material a shell can be made of. The helmet weighs in at about 1300-1400 grams which makes it really light and it comes 4 shell sizes. This is of course, a very aerodynamic helmet and as evidence of this we have a biplano spoiler. This gives the helmet excellent stability at high speeds in a low riding position. Now remember this is a racing helmet and should be worn almost exclusively in a low riding position and the
lower the better.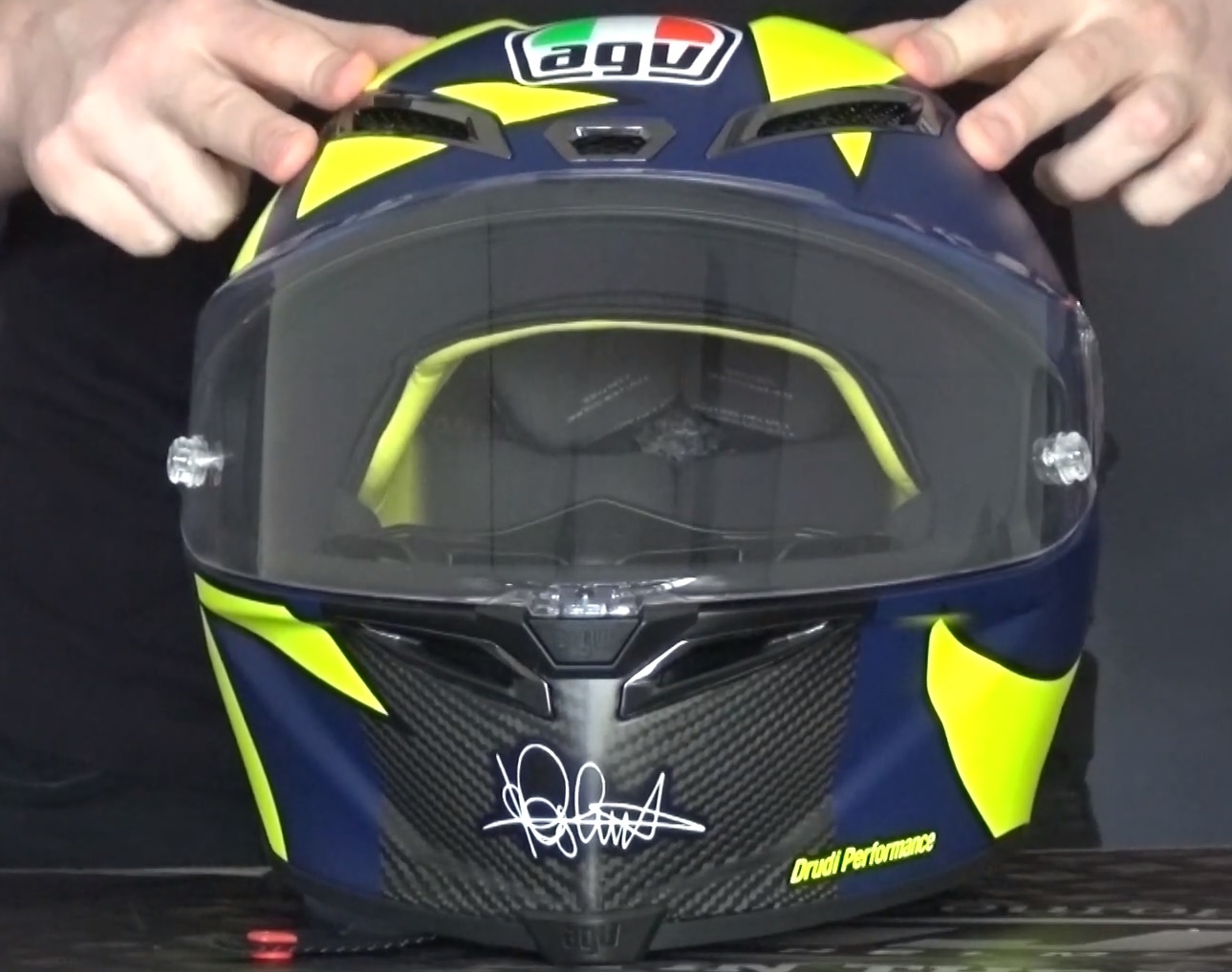 Ventilation
Ventilation is a key focus of Sportbike helmets and the Pista GP R strikes a good balance between ventilation and just sticking vents everywhere. The chin vents stick out quite aggressively and literally force air onto your visor via the breath guard. You can also open and close these on the inside of the chin. There are 3 vents to bring in fresh air to the top of the head and travel via channels in the eps out 2 exhaust vents. What i have noticed that there are not any sliders or anything for these vents. Instead there are rubber stoppers which you have to set up before putting your helmet on. Again, this is not a problem on a race track but on the road, it gives less flexibility. Again, this is a track focus. The vents on the back are metal vents on the GP R which looks nice but also strengthens this area.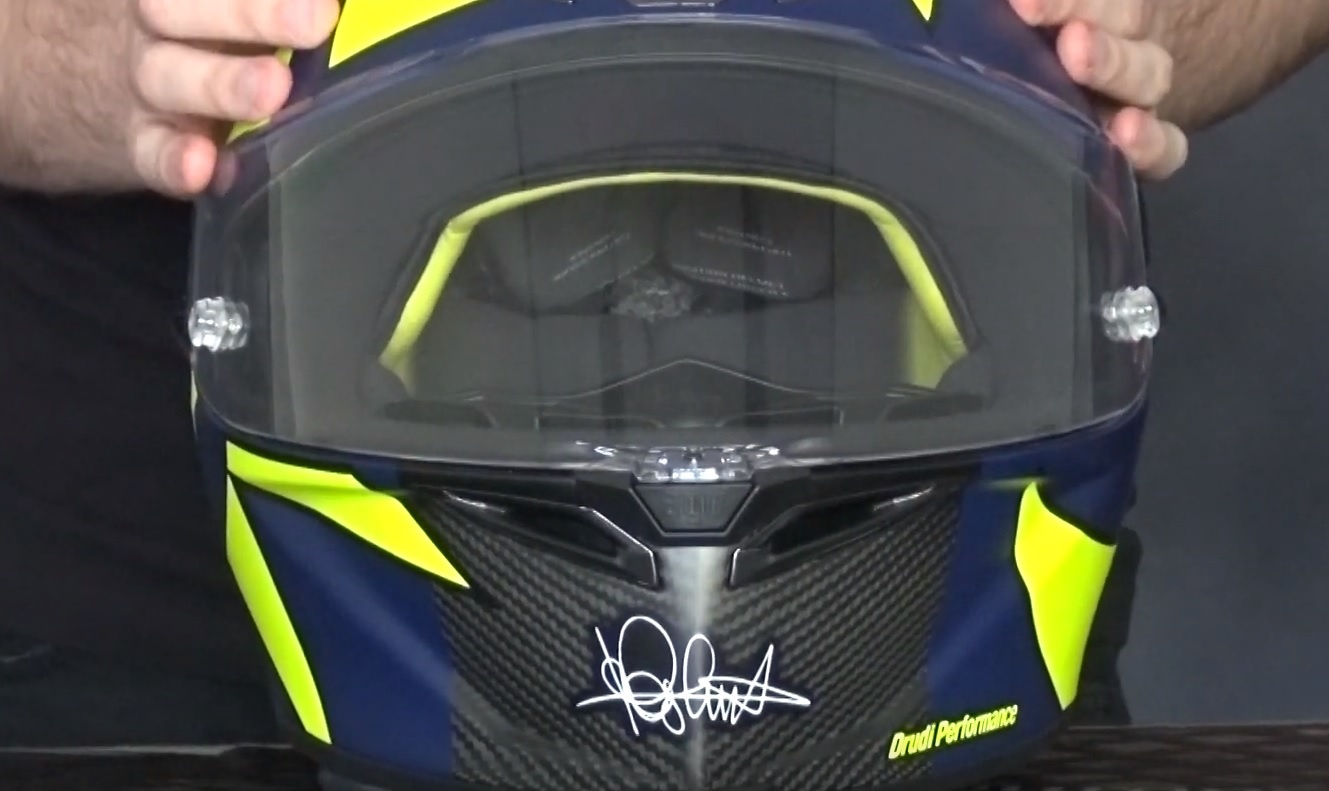 Visor
The visor on the Pista GP R is thick. 5mm thick and if you want to add more, there are tear offs provided in the box and also a pinlock anti fog lens is included. The visor can be opened in the middle with a button and works easy enough. Once you have it up you can take the visor off which is pretty easy but feels much less advanced and strong as with a Shoei X-Spirit 3. The seal around the visor is decent as well but again, not as advanced as that of the X-Spirit. The field of vision is extraordinary on this helmet. It is 190° horizontal and 85° vertical which is the capacity of the human eye. They have done a great job at AGV in providing riders a vision as if they are not wearing a helmet at all. Big plus here.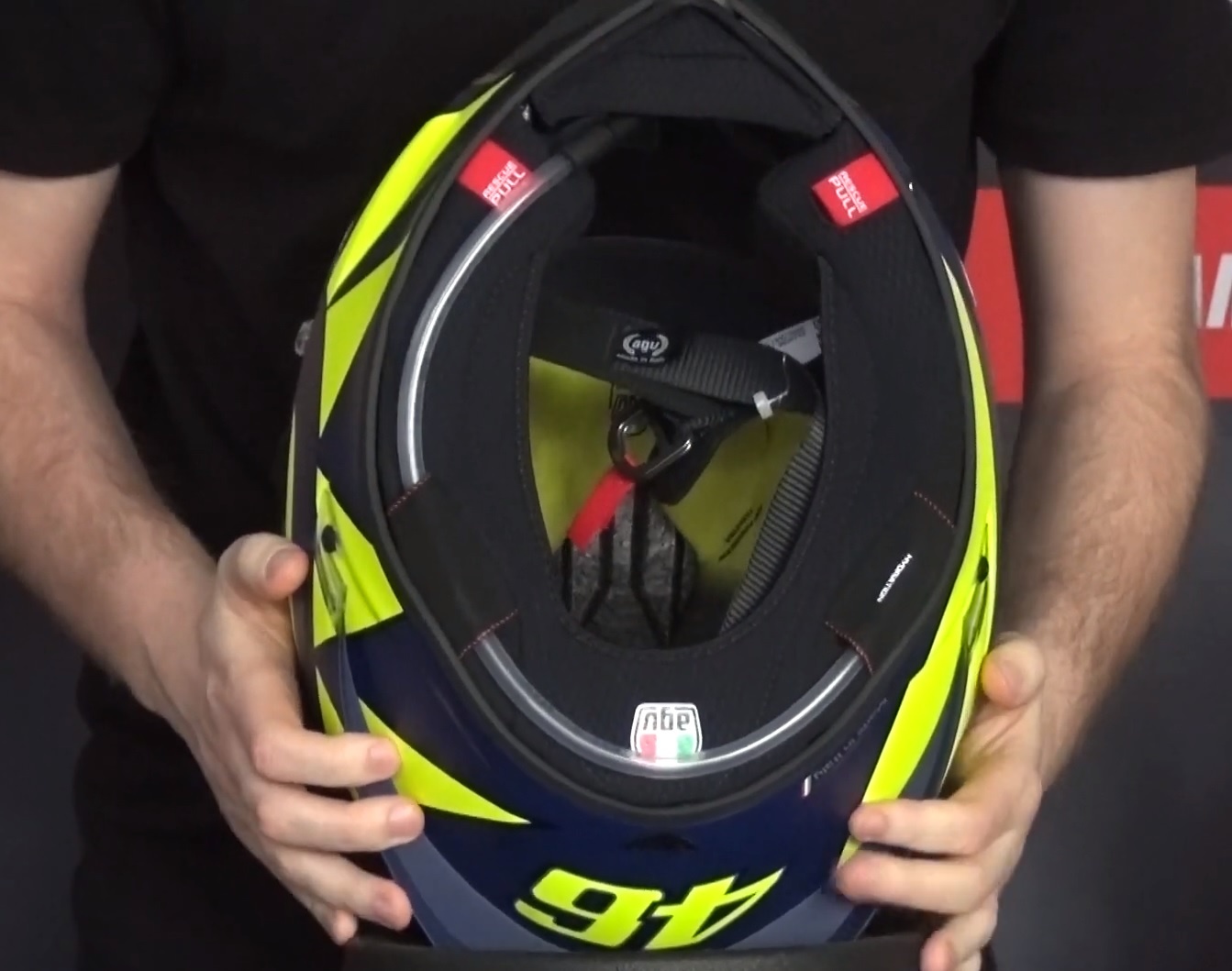 Inner Liner
When having a look underneath the helmet, the first thing noticed is the quick release system for the cheek pads. This is a nice plus for safety, then there is a hydration system. Which can hook it up to a camelback system and stay hydrated while you ride or just remove it if it bothers you. Back to the liner, it is antibacterial, moisture wicking and can be personalized. It comes out in 2 pieces and provides a snug racing fit. This helmet should grab your face and not let go at high speeds. Now for personalization: the pad can be changed using Velcro straps, these inserts can be removed and finally, you can chuck a big pad into the back of the liner so that the helmet will hug against the back of your neck and head. Overall. There are a lot of things that can be do with this liner.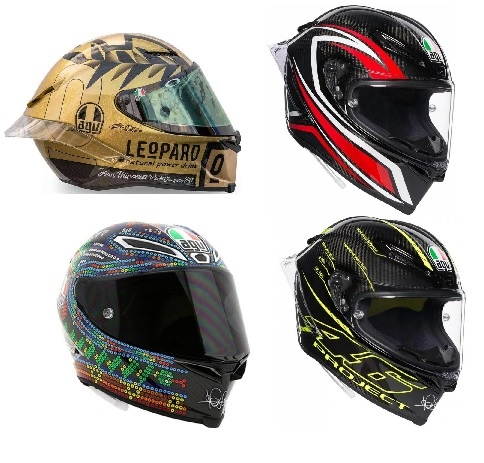 Pista GP R Designs
So there are plenty of designs for this helmet as well. If you are a Rossi fan, then make sure to check out the Valentino Rossi Helmets section our website, or simply check out our top 20 Rossi designs video where we showed the best Valentino Rossi helmet designs. Even if you aren't into Rossi, there are other options associated with Moto GP and non Moto GP designs. The Pista GP R has a super sporty look thanks to the aggressive chin vents, and that big spoiler too. Overall, the look matches the purpose.
Conclusion
Now this is a great helmet but there is 1 downside. This is a highly priced helmet and RRPs at about 1400 USD or 1200 Euro for the uni colors. This is anything but entry level and compared to the Shoei X-Spirit 3 which has a RRP of about 750 USD, there is a large price tag on the Pista GP R. I would rate the GP R above the X-Spirit in terms of quality but the Pista GP R is definitely in a premium price range. If you need the best of the best, you have it here. This is the Ferrari of motorcycle helmets and will have other riders nodding their heads as you go past. I have stressed that this helmet is designed for the track throughout this review though. Now, I won't tell you what to do with your helmet but you should recognize that this is made for aerodynamics, safety and stability when racing, not cruising. This is a highly specialized helmet and has been purpose built to race. Thanks for reading our review of the AGV Pista GP R, be sure to check out our YouTube channel to see more reviews on screen.