Sharks Skwal 2 is a near entry level helmet that has managed to combine style and safety with its LED lights. But adding so much to a helmet in this price category must have some drawbacks right? So we took it apart to find out.
Shark Skwal 2 Review
Today we will be going over the Shark Skwal 2. This is a full face sport-touring helmet from Shark and it is an improved version of the original Shark Skwal. When looking at this helmet, there are 2 themes that really stick out and they are value and LEDS. So a lot of this helmet has a value orientation and that is something that will reoccur throughout this review. It is also positioned as an entry level helmet with a price of about 260 USD RRP. So be prepared for me to mention value a lot. Next is the LEDS and these are a special aspect of this helmet. They look cool but also add to your safety and visibility which is more important in my opinion.
Shell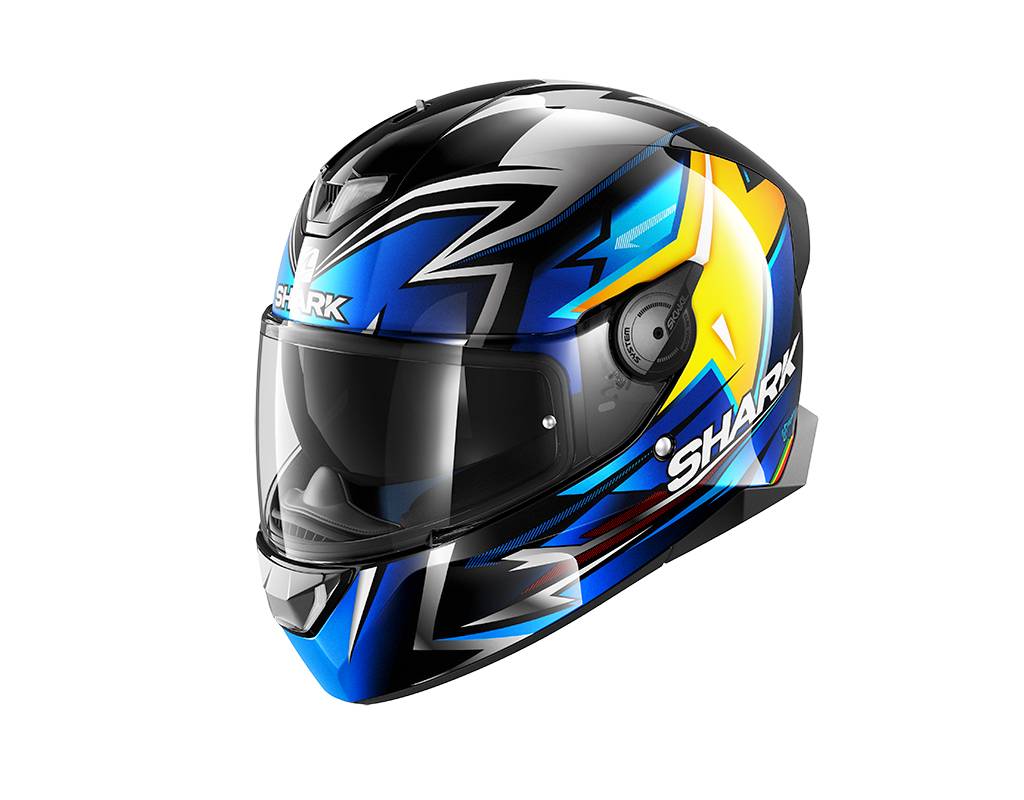 The shell is going to be pretty typical of entry level helmets and that is because it is made out of a polycarbonate material. This is made to withstand shocks and offers pretty good protection overall. It is not the best material though, fiberglass and carbon fibre are better but polycarbonate is safe and also what we would expect on this sort of helmet. This helmet weighed in at 1550 grams on our scale, despite the official weight of 1470 grams listed on the back here which is a little odd. 100 grams isn't that big of a difference, though we do prefer full honesty from the manufacturers. The polycarbonate shell is going to help bring the weight up here as well. This weight is going to be pretty normal for these kind of helmets though and the shell is also available in 2 different sizes. Now let's have a look at safety because that is pretty important for a helmet.
The Skwal 2 has been SHARP safety rated and it did very well. You can see that it scored 4/5 stars and the only faults it had were on the sides, though they registered as about average in terms of safety. So this is great for an entry level, value orientated helmet. This just shows that in an impact, the Skwal will hold up well.
LED Lights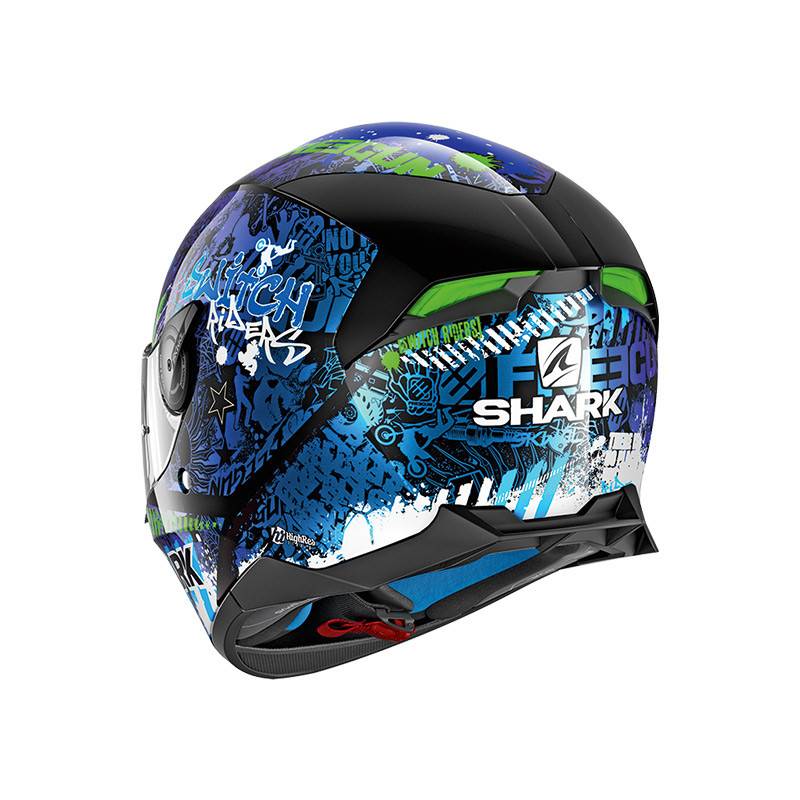 Further for safety, this helmet has LED lights and these work just like the lights on your bike. They let people know where you are and that is essential on a motorcycle. So you can find them on the chin, brow and under the wing, basically the front and rear of the helmet. You can set these to pulse or just stay on as well. They should last you for about a day from a full charge, or longer on the blink setting and you can charge them from a usb port. There is a USB cable included with the helmet for charging as well. This light system is the most unique feature of the Skwal 2.
Ventilation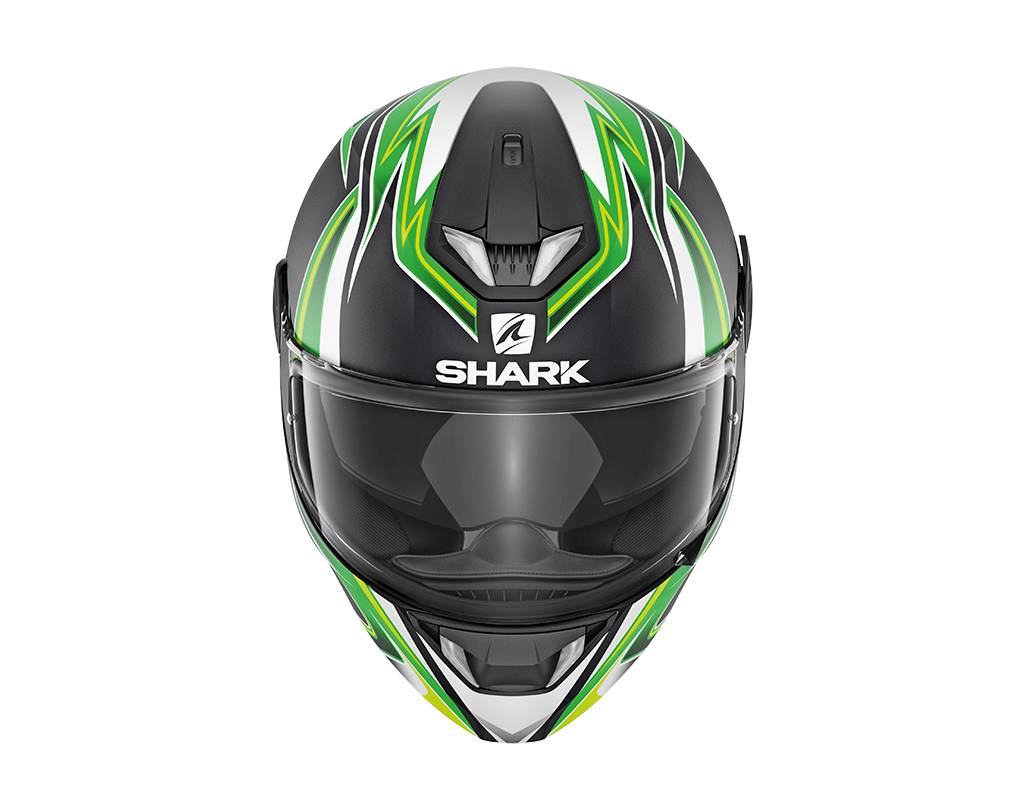 Onto the ventilation and we will start on the chin. This vent cracks more than it opens and it vents directly onto the visor. The top vent is quite small on the outside but it does lead to some deep and large channels in the EPS which helps with the airflow. It will also let air escape out the back under the spoiler. Due to the size of the vents, the airflow is somewhat limited but on a value orientated helmet like this, it is workable. The vents are pretty easy to open and close when you have gloves on though which is always great.
Visor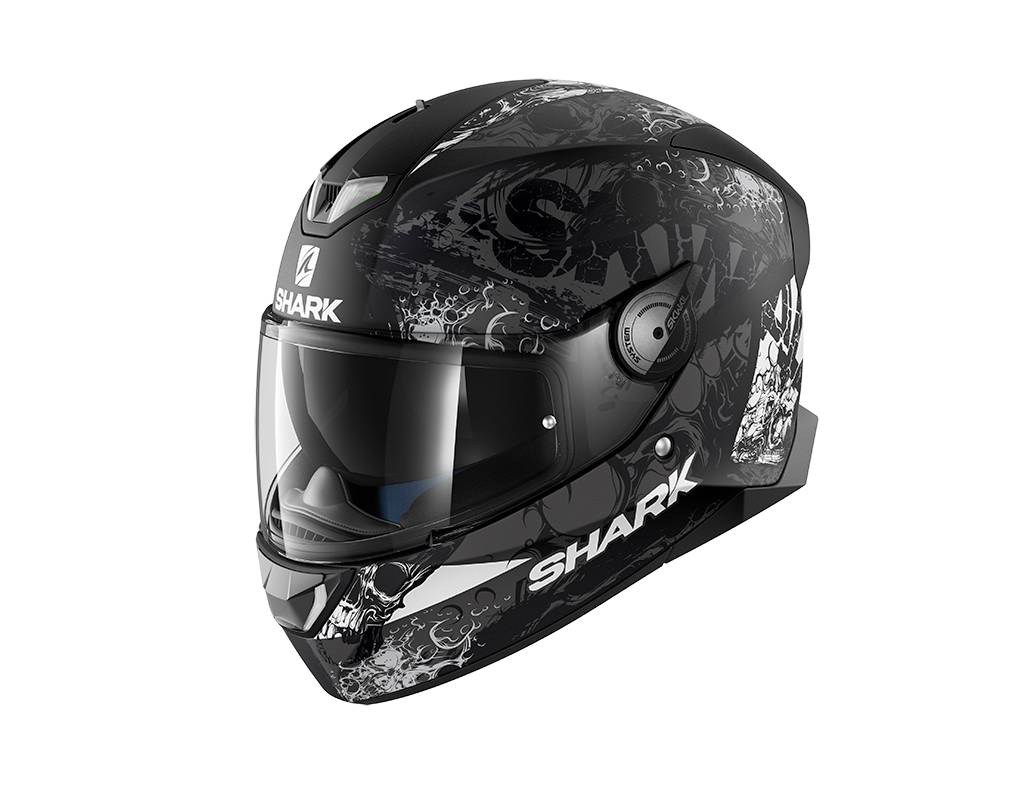 The visor of the Shark Skwal 2 is a plus overall. It is optical class 1 so it won't mess with your vision and it is also 5mm thick for protection. The visor is anti-scratch but most importantly, it is pinlock anti fog insert prepared and that pinlock is provided in the box! This is a great feature of the Skwal 2 and really helps to up the value of this helmet. A bit strange is that their top level full face helmet (Race R Pro) doesn't come with a free pinlock. So I don't really understand the logic in this. But the Skwal does, so that is great!
There is a drop down sun visor on the inside as well, which you can control with this here. It is big and easy to use as well. The sunvisor is big and drops down low, so you have plenty of sun protection. The visor itself is easy to remove though it does take some force to pull it out. The mechanism is Sharks auto seal system and it pulls the visor into the shell to prevent anything from getting in. So this brings us to the noise isolation.
Aerodynamics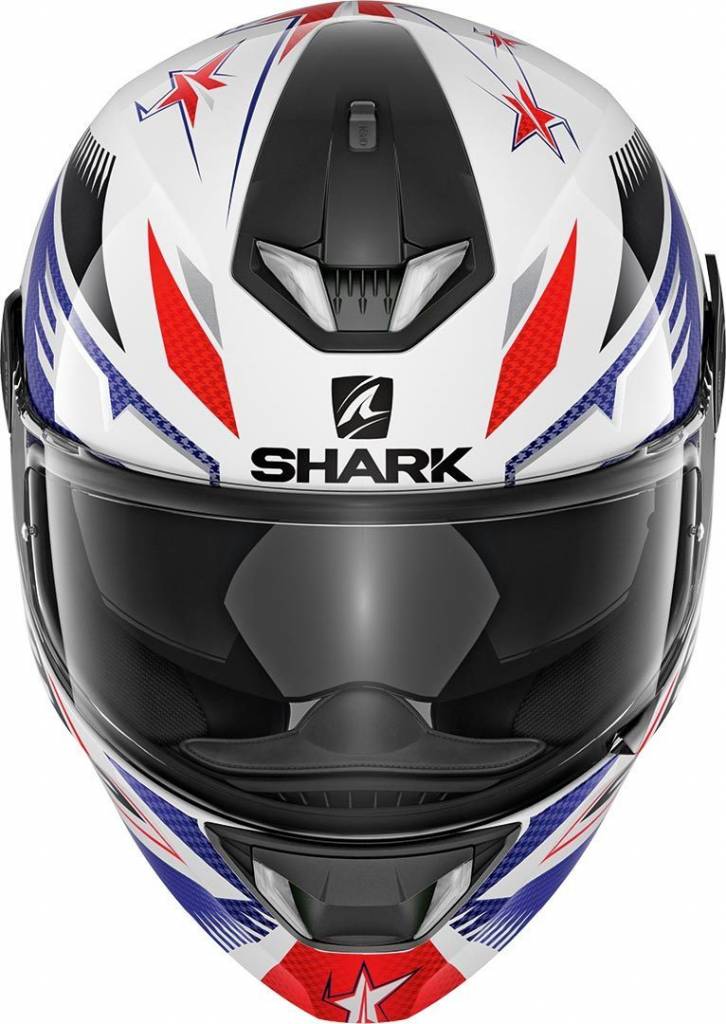 This is something that has definitely been improved with the Skwal 2. The aerodynamics of the helmet were worked upon to make it quieter, there is a wind guard on the bottom and we have that auto seal for the visor. All of this has helped to make it quieter overall. The inner liner also helps to keep it relatively quiet. Considering the price point of the Skwal, it performs well on noise insulation.
Liner
So taking out the liner reveals some of the more value orientated ´features´that I mentioned earlier. The liner itself is good and it is Sharks 3D liner, which is removable, washable, antibacterial and quick drying. It also has Sharks easy fit for riders with glasses. Meaning you can wear your glasses without the arms of the glasses pushing on your head. It has small pockets to stick the glasses in and that is a nice little feature there.  In the EPS there is a big V channel for the ventilation and this is ok but will obviously offer less ventilation than multiple, deep channels.
Now for the value that I warned you of. On the underside of the head liner you´ll find some loose threads and on the EPS you have just random glue spots and the glue used for this Velcro is rubbish. It comes loose so easily and that happens on some other parts of the helmet. Then if we look at the charging cable, you get maybe 30cm and it looks like something from an early 2000s computer. When you go underneath everything you can see where Shark managed to reduce their costs and this is the most disappointing feature of the helmet.
On the bottom we have a micro quick release system and back to the inside, the helmet is prepared for the Sharktooth communication system from Shark. It has a cutout in the back of the EPS and some little speaker pockets in the liner. You can check out a review of the Sharktooth on our Youtube page as well.
Conclusion
When I look at the Shark Skwal 2, what I see is a good value, entry level helmet which has tried to squeeze as much in as possible without pushing the price up. Everything, from the shell material and limited shell sizes to the ventilation and inner liner have a value feel to them. When you try the Skwal on after trying a Spartan or something like that it becomes obvious but the fact is that this is a lot of value for a low cost helmet. It even has those LEDS and a 4 star safety rating and on an entry level helmet, this is great. You get a Pinlock lens in the box so there is a lot to like here. Just make sure to not look underneath anything.
The Shark Skwal 2. This full face, sport-touring helmet is strong in terms of safety and value. It serves as a great entry level helmet and offers plenty to the rider. The LEDS are a great defining feature of this helmet too and really sets this helmet apart.