The X-Lite Ultra Carbon is a top contender when it comes to racing helmets, but it comes in at what is just a premium price level. Of course we have to check it out.
X-Lite X-803 Ultra Carbon Review
The X-Lite Ultra Carbon is a top contender when it comes to racing helmets, but it comes in at what is just a premium price level. Of course we have to check it out.
X-Lite X-803 Ultra Carbon review
Alright, the X Lite X-803 Ultra Carbon, this full-face helmet has plenty of feeling to it, racing features and some improvements over the last version, the X-lite X-802 RR. So this helmet is, as you can probably guess by the name and by just looking at it, pretty big on carbon fiber. But there is more to this than just the shell. Now the chunk of protective carbon fiber comes in at 590 USD or 529 EUR, placing it as more of a premium, than a mid range helmet.
Shell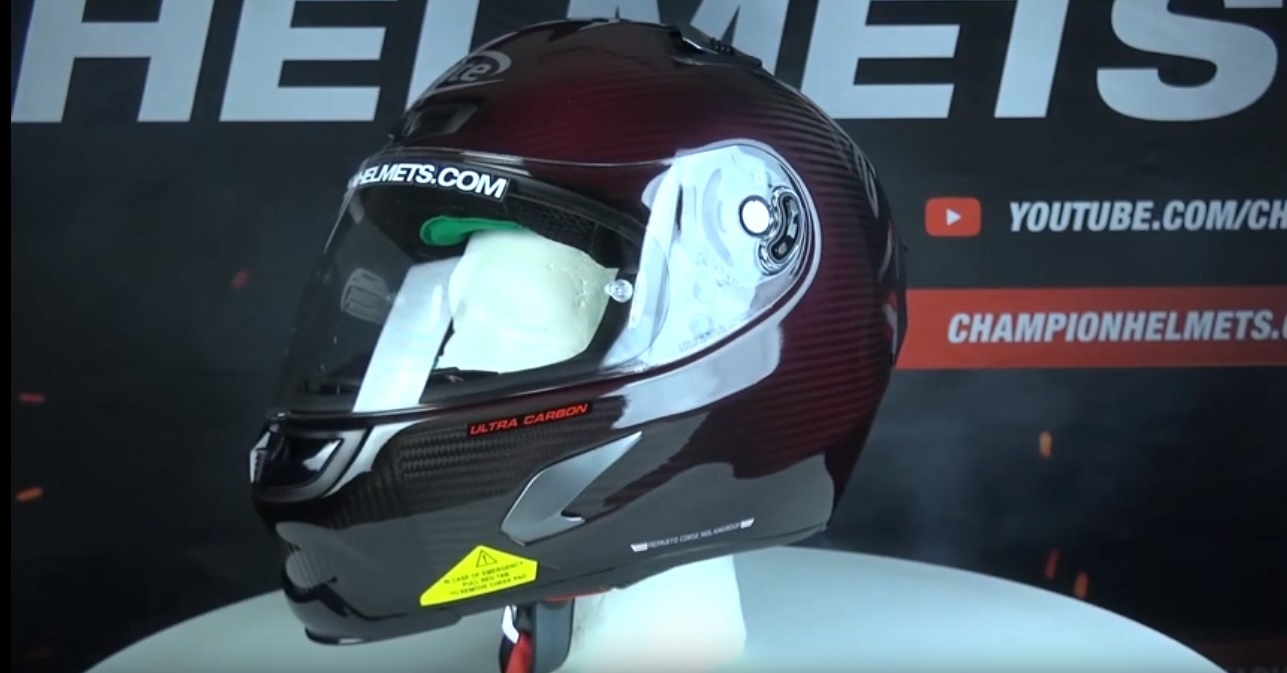 Let's see what is going on with this shell and it is a high carbon content shell. Meaning that it is a carbon fiber shell with, well more carbon. This is to make it lighter and stronger. The shell comes in 3 sizes, which is a great option. Now, SHARP haven't tested the X-lite X803 Ultra Carbon sadly but the helmet has been ECE rated, meaning that it will serve its purpose as a protective helmet if ever needed. In terms of weight, the size XL, was meant to weigh in at 1430 with all the extras in the helmet, but we left a couple things out and it came in at 1446 grams. So that was interesting.
Visor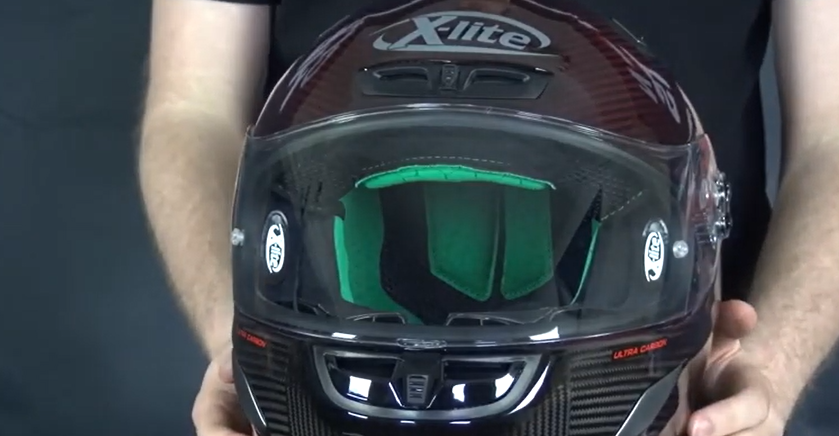 For the visor, it is pinlock anti fog lens prepared and that is ready for you in the box. There are no tear off pins though. The visor is meant to be a little wider than on the previous version as well. We have a locking system on the side of the visor to keep it in place and taking the visor off is pleasantly easy..
Ventilation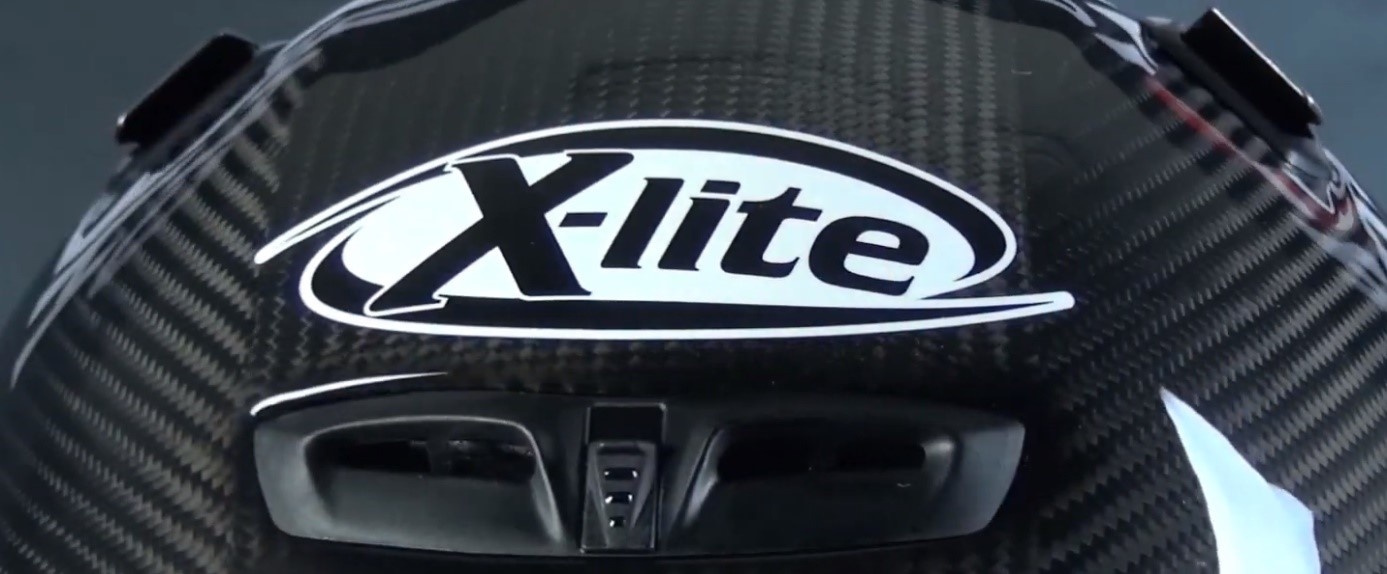 Let's take a look at the ventilation of the Xlite X-803 Ultra Carbon, because we of course have a lot of that all over the helmet. Once we get the liner out, you will have a good look at the EPS channels as well which let the air circulate. On the chin, we have soft vent that lets a bit of air in when you get down very low. Then we have 2 vents which bring air onto the visor and your chin. Up to the brow we have 2 vents that pop up. Then there is an exhaust vent on either side to let that air escape. The vents up top also work as exhausts, as does the spoiler system at the very back here. At the back of the liner, we also have an exhaust vent in the liner.
Liner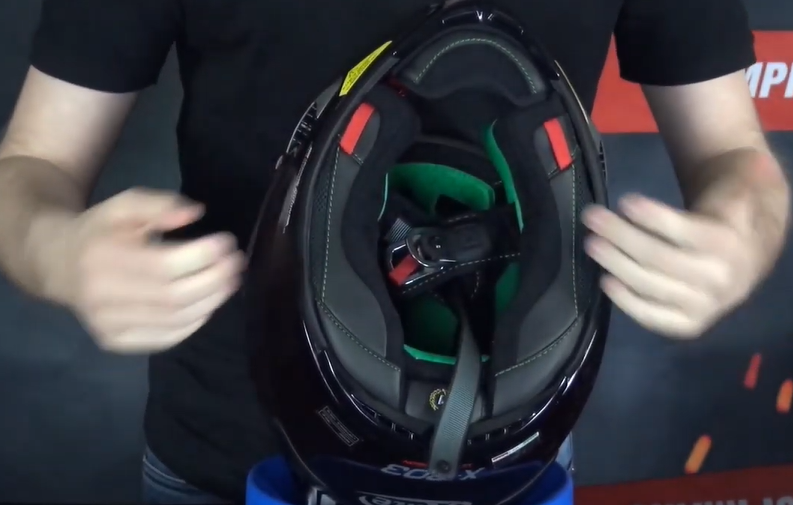 The liner is another place where X- Lite X803 Ultra Carbon have added carbon into their helmet and they've done this to keep the liner feeling clean. It has an emergency quick release system which is unique to Nolan helmets (which X-lite is a part of) and then everything is removable and washable. You can see inside the helmet that the channels are pretty deep and really push air around the helmet.
Beep test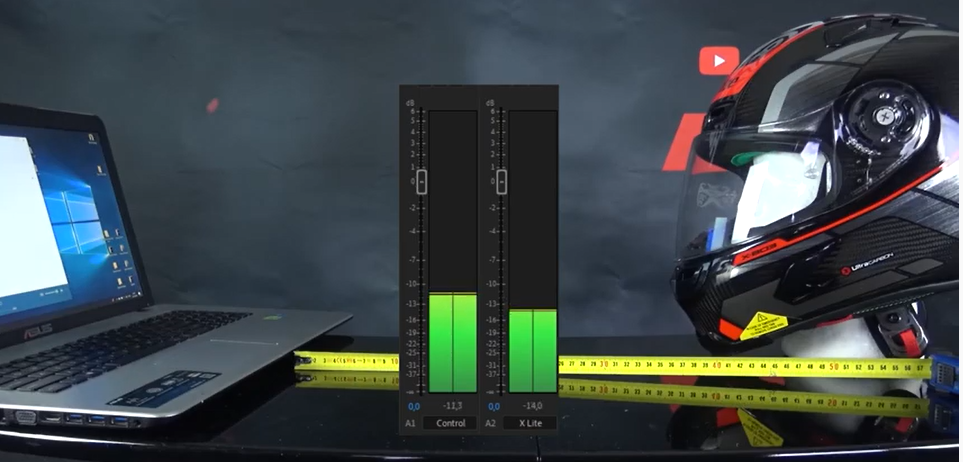 We have managed to put the X Lite through our arduous beep test as well. As a racing helmet, we didn't expect too much and we didn't get much. It scored 14 against a control of 12 so the helmet blocked only 2 decibels of noise in our test. A pretty standard result for a helmet focused on sports and racing.
Spoiler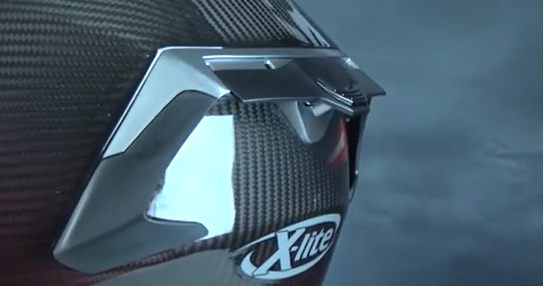 For a few other things, the X Lite comes with an adjustable spoiler which you can pull out to fit with your riding style. You get a breath guard in the box that you can attach if you like on the helmet.
Conclusion
This has been our review of the XLite X803 Ultra Carbon Racing helmet. This Sports helmet comes with plenty of value and of course, carbon fiber. If you want to see video reviews or learn anything about motorcycle gear, then subscribe to us on YouTube and we will keep you up to date.
Now if you guys are considering picking up a X Lite X803 Ultra Carbon helmet, you should consider Champion Helmets and the product bundles. You can get yourself a free dark smoke visor or about 100 dollars off of either a Cardo Scala Packtalk Slim JBL Communication System.
Thanks for reading!