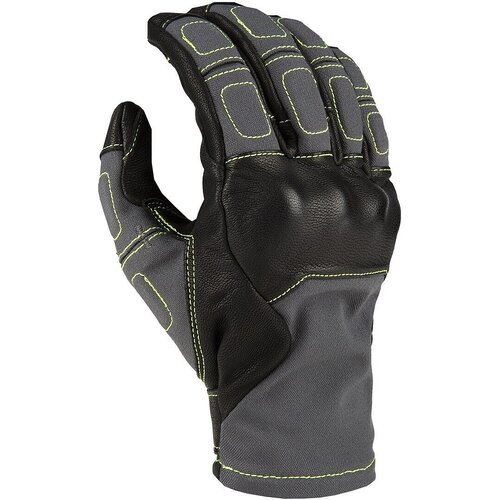 Buy Klim Marrakesh Gloves? ✓5% Cashback on your Order Value
The Klim Marrakesh Glove is a premium touring glove designed to get you through the summer highways and byways. The glove is made of a mix of textile and perforated leather for a great level comfort, flex, and abrasion resistance. With their phone friendly fingertip and visor wiper, they also offer added convenience.
These gloves will also compete with the Revit RSR 3 and the Dainese Carbon 3 Short Gloves.
Material
The Klim Marakesh Gloves are mainly made of textile and goat leather. The high-tenacity stretch fabric can be found mainly along the back of the hand for better comfort while the bottom of the glove is completely covered in goat leather. The undersides of the fingers use perforated goat leather construction allowing them to excel in warmer temperatures.
Safety
To protect your hands, the Klim Marrakesh Motorcycle Gloves come with a flexible rubber knuckle protector with Poron XRD impact absorbing foam underneath. And additional foam protector can also be found on the outside of the palm to absorb shocks from the road.
Comfort
As the Marrakesh gloves are designed for touring, they offer among the highest degrees of comfort. The glove is fastened using a Velcro adjuster strap. And the fingers are pre-curved and the entire back of the hand is made of stretch fabric. The fingers and thumb also use lap seams to avoid any chafing.
To make touring more comfortable, the gloves also come with touch screen functionality and a visor wiper in the index finger.
Summary
The Klim Marrakesh Gloves offer an excellent balance of comfort, abrasion resistance, and ventilation. With its high-quality impact absorbers and clever ventilated construction, the glove will have no problem with keeping your hands cool on even the hottest rides.
If you're curious to learn more about the Klim Marrakesh glove, don't forget to head to our Youtube channel where we review the latest motorcycle gear.