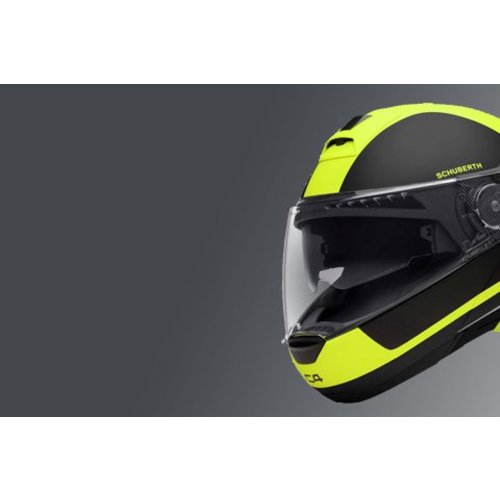 Popular Modular Helmets - Free Shipping!
Modular Helmets
A Modular helmet has advantages of both the Full face and the open face helmet. Here the chin piece can be pushed upwards, this has more flexibility as a big advantage. In the city you can enjoy the wind in your face, and on the highway you have a quiet and well insulated driving experience. Furthermore, the chin piece opening has the advantage that you can communicate more easily with company in the city. The modular helmet is by far the favorite for longer journeys, precisely for this reason.
This type of helmet offers a solution for the spectacle wearers, they can put the helmet on and off with ease. In many cases, modular helmets have an integrated sun visor, making you better prepared for all weather conditions. The modular helmet generally offers a lot of protection and comfort.
When choosing a modular helmet online, the following points are important:
Budget: What kind of budget is needed for this helmet? There are decent modular helmets available from 200 - 1000 euro so there is a lot of choice. Are you just starting motorbiking? Realize that you have good entry-level models from such a 150-250 euro. You do not have to expect quality under this price point, though.
Use: How do I use the helmet? Will you use the motorbike repeatedly as a means of transport, go for a well insulated helmet and invest in a quality helmet for the coming years. After all, you do not buy a helmet every year, so keep it in mind. The modular helmet lasts an average of 3-5 years.
Properties: What characteristics does the helmet have? Think of a good quality visor, an integrated sun visor, an anti-fog Pinlock visor, fit, ventilation, preparation for communication System, good inner lining
Insulation: How important is the insulation? A helmet does not have to be quiet on the circuit, after all you use ear plugs. But for regular road use, the insulation of a helmet is an important issue. There is a big difference in quality of the inner lining. A good lining is: antibacterial, removable, washable, sound-insulating and ventilates excellent. With the helmets in the higher price segment you can all expect these features.
Weight & Material: the better helmets are made of ultra lightweight materials such as Carbon, Fiberglass and Polycarbonate. These materials have the property that they are extremely strong. The quality brands often use Carbon and Fiberglass for their better models. They also last longer.
The contemporary sporting modular helmet is equipped with aerodynamic designs so that they also offer great stability at high speeds. There are hundreds of different suppliers. The better quality brands in the field of modular helmets are: Schuberth, Shoei, AGV, HJC and Shark. These often offer an entry-level model (which is cheaper and less equipped) and a top model (full-option and uses the best materials and accessories). Do you have questions about choosing a modular helmet that suits you best? Send an email to [email protected] and we will gladly advise you further.
Did you know that if you order from Champion Helmets you can expect the following:
Free delivery and return (above 200 euros)
100 days reflection period
Price Match Guarantee (if you see it cheaper elsewhere, we offer the same price)
Free Helmet service