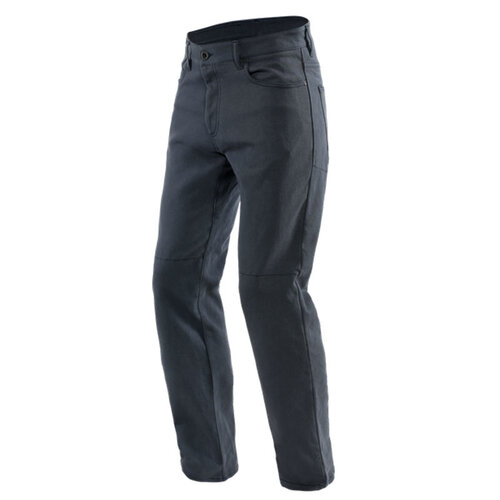 Dainese Casual Pants + 5% Champion Caschback!
The Dainese Casual Slim Textile Pants offer a great combination of style, comfort, and safety, ad pretty much ticks all the boxes. With their Armalith outer shell, Pro-Shape 2.0 protectors and casual styling, these slim fit pants, offer versatility for the city.
The Dainese Casual Slim Motorcycle Pants will also be competing with the Revit Brentwood SF, Revit Detroit TF, and the Alpinestars Copper V 2 pants.
Material
The Dainese Casual Slim pants are mainly composed of Armalith. This is a fabric composite made from cotton, Lycra, and Ultra High Molecular Weight Polyethylene (UHMWPE). Armalith offers a high level of abrasion resistance that is similar to leather while still having the texture and feel of ordinary denim. Thanks to this material's high performance, it has only been used in a single layer.
Protection
For the pants' shock performance, the Casual Slim trousers include removable Pro-Shape 2.0 soft protectors in the hips and knees. These protectors are certified to EN 1621.1 standard and are made of vulcanized rubber.
Comfort
The pants are fastened using an ordinary zip fly, includes standard belt loops, and they have 5 pockets like any other pair of pants. The trousers will also have a slim fit though they are also offered in a regular fit.
Summary
The Dainese Casual Slim Pants are ideal for riders hoping to get the most out of their time on the bike in the city while out on errands. Made of its high-strength Armalith outer shell, these pants will perform much better than any standard pair of pants.
If you're still curious about these pants, then make sure to check out our Dainese Casual Slim Video Review on our YouTube channel.